Lapis lazuli was widely used in different ornaments and amulets by the ancient Egyptians and similarly Babylonians and Assyrians use this stone for seals. Some pieces of jewelry that were 3300 old also found in Naqada and in some parts of Afghanistan as well. It is said that Cleopatra used pulverized form of this stone as eyesshadow.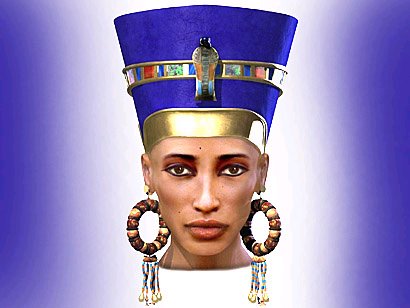 It has been described in chapter 140th of the Book of the Dead, when the stone is used in round shape jutted in gold, this great amulet can really give the wearers some extra-ordinary powers.
Nearly more than 6000 nice looking lapis lazuli statuettes of different objects like birds, beads, rodents, deer, dishes and cylinder seals were found in the Ur Sumerian tombs. It is said these objects were brought there from northern Afghanistan.
The stone was also considered a form of sapphire in old days and different prominent personalities like kings, queens and spiritual heads reckoned it a nice stone to express royal splendor and glory.
In Romans the lapis lazuli was considered a powerful stone to intensify sexual desires and they often used that stone to be sexually potent. In some other civilizations of the world, lapis lazuli was regarded as the stone of friendship, love and tranquility.
In Middle Ages, this concept was in rife that the stone had the power to keep arms and legs strong and healthy and keep the soul free of fears, errors and envy. Similarly, the stone was also used for medicinal purposes and given to the patients with fever, cramps, boils and ulcers. It was also used in paintings for rich deep blue color.
When it comes to modern day use of this stone with splendid past, one thing is easily observable that it doesn't have the same glory and reverence that given to it in the past. No doubt, there are still many who believe in the healing power of this stone, but mostly it's being used for decorative purposes and jewelry these days. These days lapis lazuli tiles are used for interior decoration of homes. It can be said that now some other stones serve as the first preference of a large number of stone lovers, but still lapis lazuli is the stone that gives blue its true shade. No doubt, in this stone we can see blue at its best.